By: Jacqueline Kirby Zonkowski
This post contains affiliate links. If you use these links to buy something we may earn a commission. Thanks
A Day in Kinsale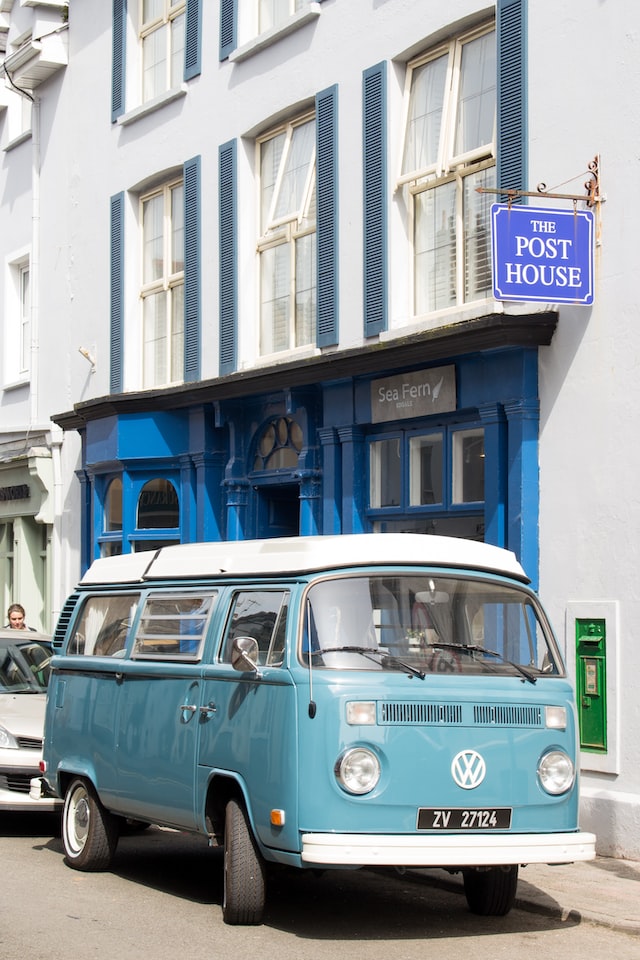 After leaving the sleepy, seaside town of Ballycotton, we made our way to Kinsale, a little fishing town about an hour and half north on the way to Killarney. The stop was for a food tour recommended by a friend. Our guide, Suzanne, recently started this tour after guiding tours through New Zealand and Canada. She is native to Ireland and her boyfriend currently resides in Kinsale. It was a bit like going through town with a celebrity as everyone was stopping to say hello to her.
We arrived in Kinsale a little ahead of our tour and all separated to do some exploring. There are some really great shops to pop in to. I ended up with a beautiful wool scarf and a paddy cap for my honey at home. There was also a beautiful jewelry store, really great bookshops, and a shop of bath salts and soaps that smelled amazing.
We started our tour at Primm's Bookshop and learned a bit about the town.  From there we went to the Lemon Leaf and sat back in the little atrium with samples of sandwiches.  After the Lemon Leaf came the Gourmet Pantry which is an absolute must when visiting Kinsale.
There we were given an assortment of dishes to try.  We had herb soup, a spinach & ricotta pastry, and the most amazing ham and cheese sandwich to every grace any of our mouths.  The owner was wonderful and gave us more samples of the ham and cheese separately so we could really enjoy the flavors.
After Gourmet Pantry we made our way to Blue Haven and got the most delightful combo.  There was a mini fish & chips basket, an oyster on a bed of seaweed, seafood chowder, and Irish Soda Bread with butter, accompanied by a Baby Guinness.  The fish was so fresh and delicious.
Our last stop was Koko Kinsale.   We had 3 different chocolates to try – a whiskey truffle, salted caramel, and finally ginger, honey & seaweed dark chocolate.  It was quite the finish.
We loved Suzanne so much we all went to a pub together for one last toast before making our way on to Killarney.  Would definitely recommend trying out Kinsale Food Tours and can't wait to go back!